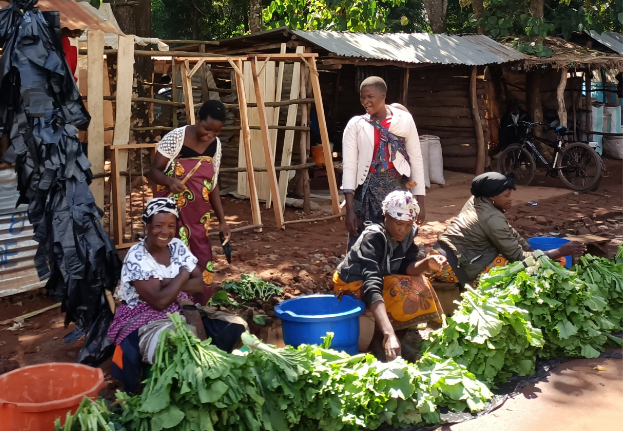 Our Malawi Partnership
– a journey of Co-operation
Central Co-op launched 'Our Malawi Partnership' on 2nd July 2022 the 100th International Day of Co-operatives.
Our Malawi Partnership Mission Statement:
"The best-ever Co-operative International Development UK led retail strategy which ensures a deeper understanding of the impact of co-operative and fair trade over aid. This to be sustainable, take Malawian communities out of abject poverty and create engagement opportunities with UK Co-op members and communities."
So much has been achieved.
In the first year, we've -
Created a range of products in our stores, linked to Malawi, that fund the work we deliver on the ground. The range includes tea, coffee, nuts, rice and more.
Recruited Jeruzye Munthali (Jeru) as a dedicated project manager within MAFECO.
Listened to Members to help shape our workplans.
Supported MAFECO, securing new offices for the team, and helping to create new governance and operating structures.
Trained farmers in organic fertilizer and good agricultural practice.
Planted 1000 new macadamia trees.
Begun discussions to develop a co-operative structure for rice producers.
Identified a co-operative partner to work with on a bamboo planting pilot.
Developed and delivered training for women and young people.
Created Malawi's first tea union.
Delivered disaster relief to tea growing co-operative communities following Cyclone Freddie.
Shared tasty, accessible recipes created by Masterchef winner Shelina Permalloo, using the product range.
Been finalists in the Retail Week and Grocer Gold awards for the initiative.